Charlie Dalin (APIVIA), winner of the '48 Heures Azimut' Solo ranking
9/17/22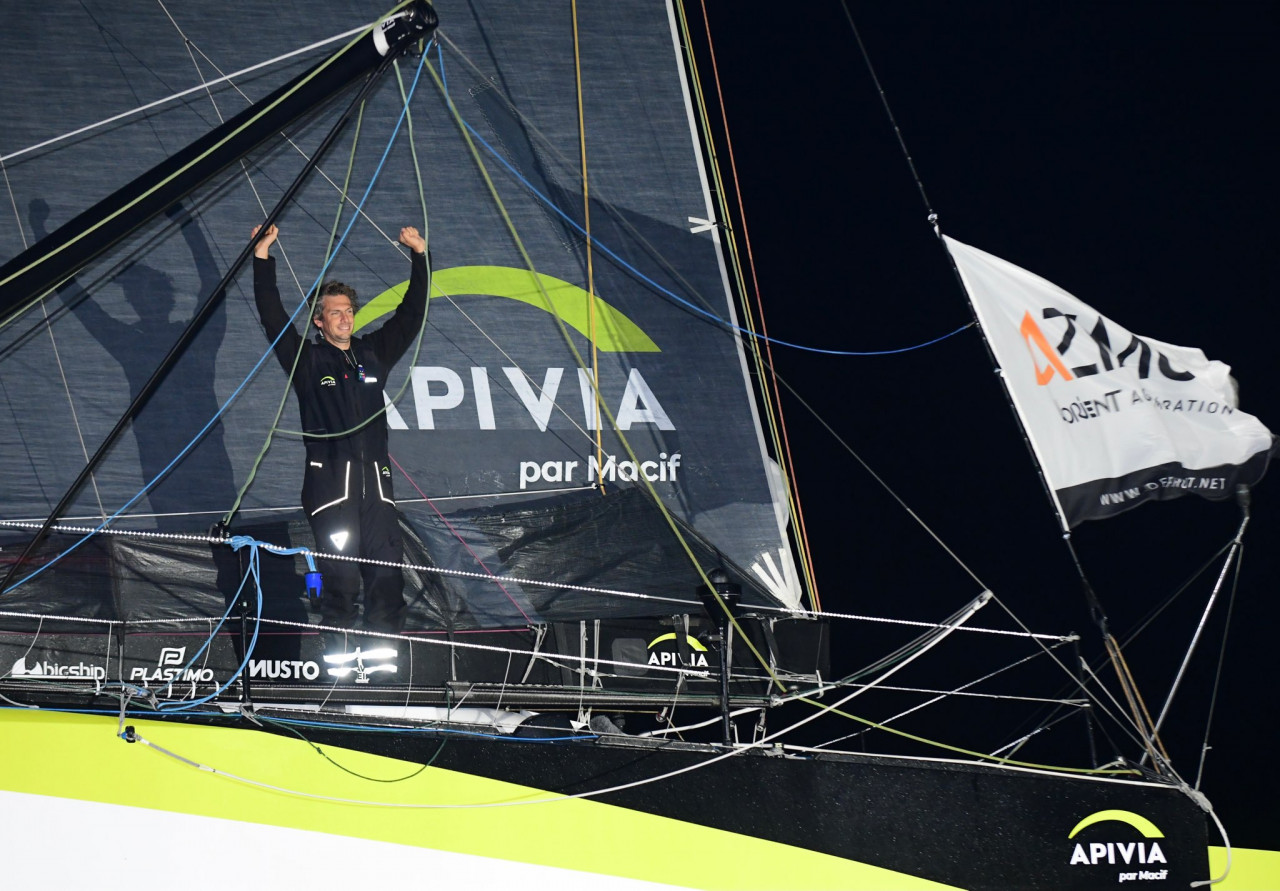 © V Curutchet / Défi Azimut Lorient Agglomération
It was at 06:48 hours that Charlie Dalin took line honours on Apivia. He completed the 505-mile straight line course in 1 day, 15 hours, 42 minutes and 50 seconds at an average speed of 12.72 knots, actually covering 614 miles (average speed 15.48 knots).
As predicted, the Verdier design spatulated bow crossed the finish line set offshore of the Pointe du Talud just before sunrise this morning. In a light and chilly N'ly breeze, skipper Charlie Dalin was the first to complete the 200-mile climb upwind from Waypoint 2, which he was also first to round yesterday at 09:45 hours. It proved to be a crucial point in the race. Indeed, having opened up a lead of around ten miles during the boisterous descent of the Bay of Biscay overnight on Thursday, Apivia saw her lead melt away in relation to her immediate rivals. Charal and LinkedOut were less than 3 miles astern at that stage and it was game on once more.
However, Charlie Dalin managed to keep a cool head, holding tightly onto the top spot he first secured just one hour after the race start in Lorient on Thursday. Controlling the fleet tack for tack, Apivia extended away again on a point of sail where she's known to be untouchable since the start of the season. Charlie therefore wins this 48 Heures Azimut hands down with mastery and determination.
With this victory the duo Charlie Dalin - Apivia send a clear message to the competition with six weeks until the start of the Route du Rhum.