The final day aboard V and B - Mayenne in the Defi Azimut
9/12/20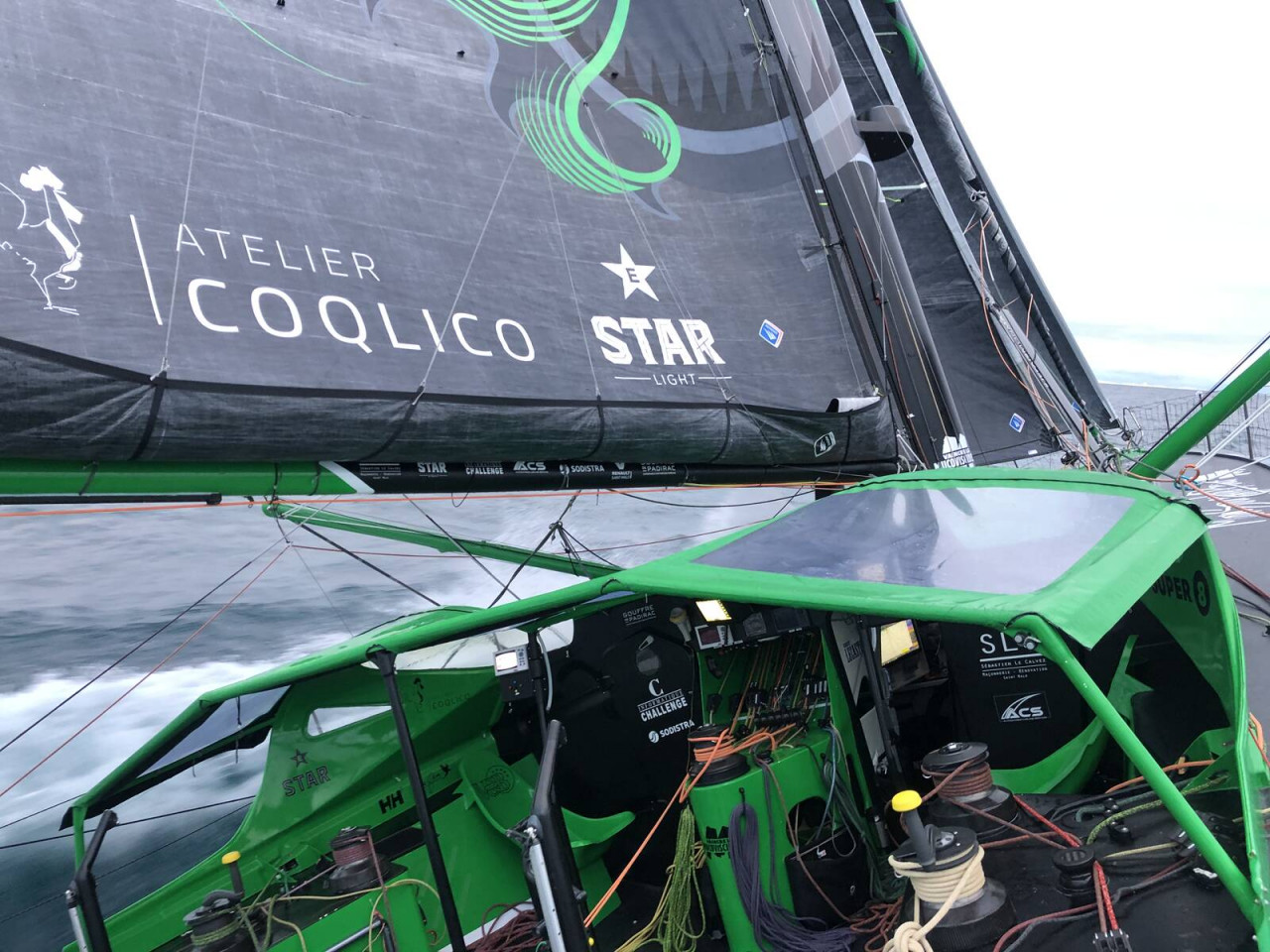 Jeremy Sorel, media man aboard V and B - Mayenne gives us the low-down.
Here we are a little over 36 hours out… And here is my new mission of the year, finding my little niche between our skipper and his look-out, in a bid to bring back a few images on the fly… It's fair to say that conditions are not conducive to bringing back thrilling images, rather it is about providing an insight into what's going on aboard the machines...

The Dragon Boat is comfortable, and just writing that is a surprise to me, but we're lucky enough to have clement weather. It's a lovely day, on smooth seas, with the wind gradually easing the more headway we make… Not a great scenario for my brother, who has been constantly pushing his machine to claw back miles in relation to his neighbours.
We still have around fifty miles or so to go, but I can already tell you that I'm very happy that Race Management for the Vendée Globe has not taken the decision to force a media man to take the start in Les Sables...

You'd have to be mad to set sail for so long in solo format. And I say that having not even experienced a thousandth of what they'll have to contend with in the Vendée Globe...

Imagine yourself, at home, boiling up some water to make a little cup of tea, or eating freeze-dried food from the sachet, whilst the ground beneath your feet slips away so that you're tilted over 30 or even 40 degrees...

Imagine when you have to go to the bathroom but the only thing there is a lifeline to stop you going overboard. Or worse still, a rustic bucket of water when you hit the jackpot...

Imagine having to move the whole of your very messy room several times a day...

Imagine, during a spell of restorative sleep, feeling your bed tilting and crashing against the low wall, with the gentle, charming sound of whistling rudders...

And imagine yourself in a deep sleep and in quarter of a second you have to jump out of bed to avoid ending up in paradise…

In short, I could go on and on as every trivial thing of daily life seems to go out of the window in the land of decibels.
The most worrying thing about this epic journey is that you end up getting used to it… well, of sorts.

Thank you to the look-out for having kept watch over us and our dragon boat. Thank you for sharing your daily life amidst the backstays, winch handles and calls of "move, you're in the way"… And thank you Dragon for watching over us and your boat, and providing the necessary breath and strength to realise an unexpected dream: that of looping the loop and enabling them to complete their first Vendée Globe.

Jeremy Sorel