An unquestionable success for assessment
9/22/19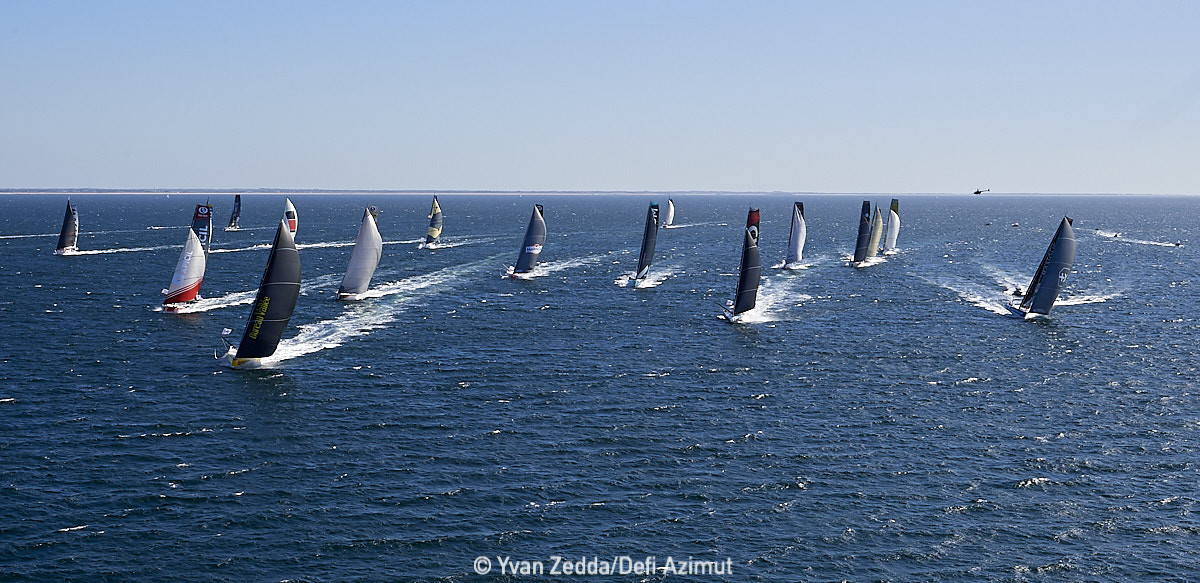 © YVAN ZEDDA
This is the end for the Défi Azimut 2019 !
It confirms the crushing victory of Charal, who is also the winner today of the Tour de l'île de Groix. Once again there were superb conditions for sailing, and this third act signs the undeniable success of the event which established a first hierarchy this season of an evolving IMOCA class.
It was during the Défi Azimut that the Charal Imoca has done his first takeoffs in front of an astonished audience. A year later, Jérémie Beyou, who would not miss the Défi Azimut for anything in the world, came back to confirm that his IMOCA sure can fly! Working in partnership with Christopher Pratt, Jérémie Beyou made clear that he mastered his subject. After a warm-up during the Runs, he showed for the 48 hours and 665 nautic miles that no one could challenge his supremacy. The Charal Team was able to manage his advance on the old generation boats and even if today during the Tour de l'île de Groix Groix they failed to break the record for a handful of seconds, the foiler boat still wins.