A 3-star menu for the 10th edition of the Defi Azimut
8/28/20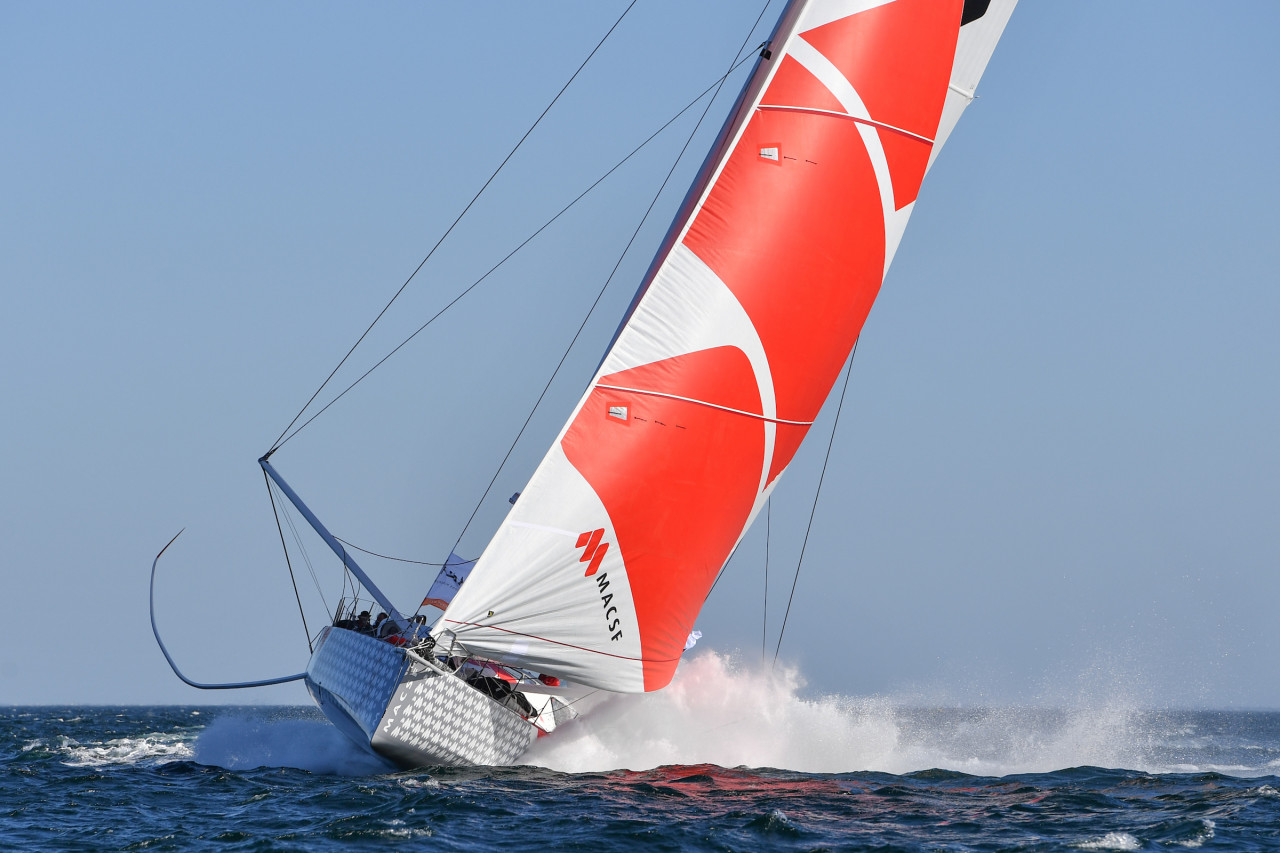 © C Favreau / Défi Azimut
From September 9th to 13th, there will be sport off the bay of Lorient...
From September 9th to 13th, there will be sport off the bay of Lorient, enough to satisfy the twenty starving skippers registered for the flagship event of the season. Frenzied runs to begin with, a 48 hour single-handed race as a main course, and for dessert we will have The Tour de Groix with a crew, all washed down with spray, champagne style. An enticing menu to awaken the taste buds and to test the IMOCAs one last time in competition before the start of the Vendée Globe. A table!
Wednesday 9th September : Azimut runs – crew time
After the briefing, the IMOCAs will cast off from the port of Lorient-La Base at 2 PM to tackle a warm-up lap in the Courreaux de Groix on the runs. Top start at 3:30 PM to try to establish the best time with the possibility to make several attempts (between 2 and 4) for each of the teams composed of maximum 8 people. Show and thrill guaranteed with no less than 15 foilers out of the 20 registered boats! A gourmet starter, salty and spicy...
Thursday 10th September : Azimut 48 hour race – single handed
A dish that offshore racers love. To begin with, at 3:30 PM the skippers will run for at least 500 miles (depending on weather conditions) which will give the Defi Azimut crazy intensity. Check maneuvers, traffic, stones, sleep, solo sailors will have much to do, accompanied by a "media man / woman" so that the public can discover the navigation aboard these IMOCAs in privacy. Those monsters of technology can swallow the 3 oceans of the globe in less than 74 days. The skippers are expected on Saturday 12th September on the finish line between Groix and Lorient.
Sunday 13th September – Tour de Groix – crew time
In an Ocean Race mode (with a reduced crew), the IMOCAs will try to beat the record held by Vincent Riou since 2015 over the 17 miles of the tour : 1 hour 08 minutes and 10 seconds. A great show once again in a beautiful landscape, with breathtaking images! The icing on the cake ...