Défi Azimut - Lorient Agglomération 2022: fully booked!
7/26/22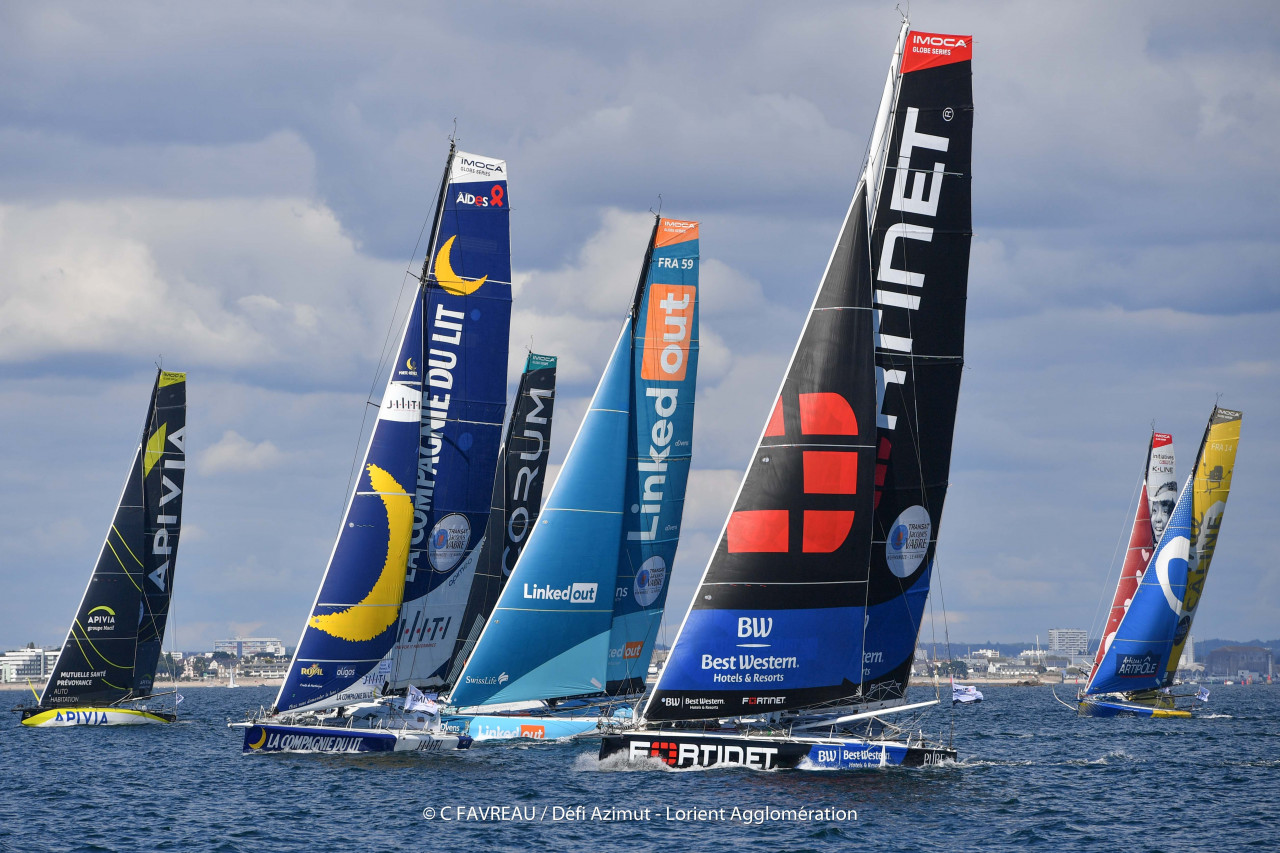 © C Favreau / Défi Azimut - Lorient Agglomération
30 competitors, 7 new boats, 9 rookies
Though every edition of this multi-format event, so popular with the IMOCA skippers, brings something new to the plate, the 2022 version is shaping up to be truly exceptional ! Up against the top boats from the last Vendée Globe, there will be no fewer than 7 brand-new prototypes christening their foils this September offshore of Lorient.
Biotherm (Paul Meilhat), Charal 2 (Jérémie Beyou), Initiatives Cœur (Samantha Davies), Maître CoQ V (Yannick Bestaven), PRB (Kevin Escoffier), Malizia - Seaexplorer (Boris Herrmann) and V and B-Monbana-Mayenne (Maxime Sorel) are eagerly awaited.
New boats then, but also some new faces: The Défi Azimut - Lorient Agglomération will be a great opportunity to get to know several of the event's rookies, some of whom have also just arrived on the IMOCA circuit. These include Benjamin Ferré (Monnoyeur-Duo for a job), Nicolas Rouger (Demain c'est loin), Guirec Soudée (Freelance.com), Tanguy Le Turquais (Lazare), James Harayda (Gentoo Sailing), Ollie Heer (Ollie Heer Ocean racing), as well as Louis Duc (Five-Lantana Environnement), Eric Bellion (COMMEUNSEULHOMME powered by Altavia) and even Kojiro Shiraishi (DMG MORI Global One)… all of whom will be sampling the delights of the Défi for the first time. Another opportunity to set the standard then, as well as a chance to rack up the miles with a view to their qualification for the Vendée Globe 2024-25.