Interview with Oliver Heer: "I was the co-skipper on Hugo Boss. My boat today is easier to sail!"
9/10/22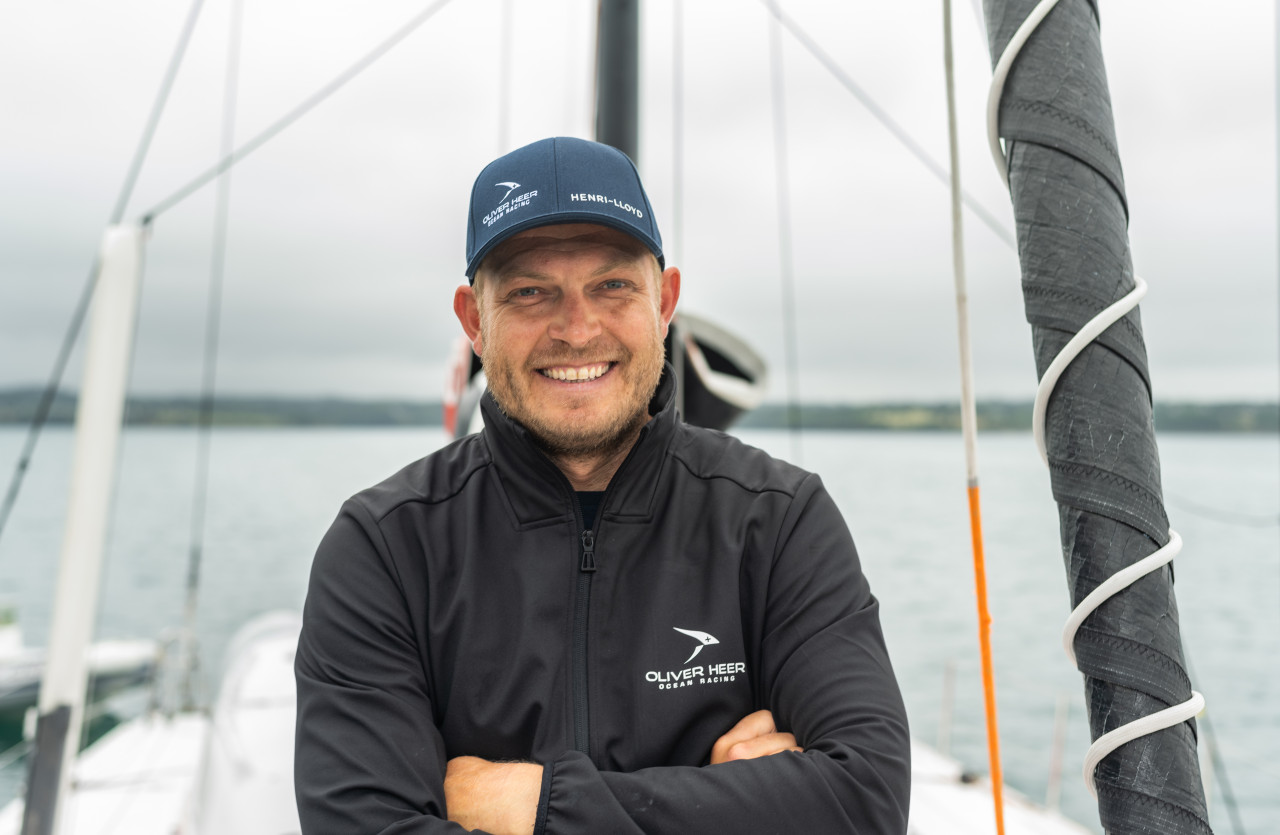 They're the Défi Azimut rookies and they're making their first foray into IMOCA. We meet up with them!
The Swiss sailor has already covered over 50,000 miles on the 60-footer Hugo Boss alongside Alex Thomson and has no intention of stopping there. Indeed, he aims to be on the start line of the Vendée Globe 2024 on his own boat. In 2022, he acquired the IMOCA formerly known as PURE - Best Western, on which Romain Attanasio finished his Vendée Globe in 2021, and intends to circumnavigate the globe. Oliver is motivated and determined!
 Who are you, Oliver?
 "I'm a 34-year-old sailor and a native of Switzerland. I live in the UK and I've been sailing professionally for 9 years. I'm now based in Port-La-Forêt for the next 3 years."
What's your project all about?
 "In addition to setting my sights on a successful IMOCA Globe Series championship and qualifying for the Vendée Globe 2024, my campaign is very focused on sustainability, carbon neutrality and climate action. I want to use the IMOCA Globe Series and Vendée Globe platforms to tackle these questions and make them more visible to the wider public."
What's it like sailing an Imoca?
"I'm not new to the IMOCA world. Over the past four years, I've been a boat captain and, more recently, co-skipper on Alex Thomson's HUGO BOSS. Compared to HUGO BOSS, my boat (Gitana 80) is more akin to a traditional boat and a simpler way of sailing in some ways. I've just completed my solo qualifier for the Route du Rhum and I relished every moment on the boat!"
What does the Défi Azimut- Lorient Agglomération represent for you?
"It's my first IMOCA event on my own boat and I'm eager for the Défi Azimut to get started. Furthermore, the solo 48-hour race is an excellent test run prior to the start of the Route du Rhum in early November."