Interview with James Harayda : "The Défi Azimut is shaping up to be an incredible week!"
9/13/22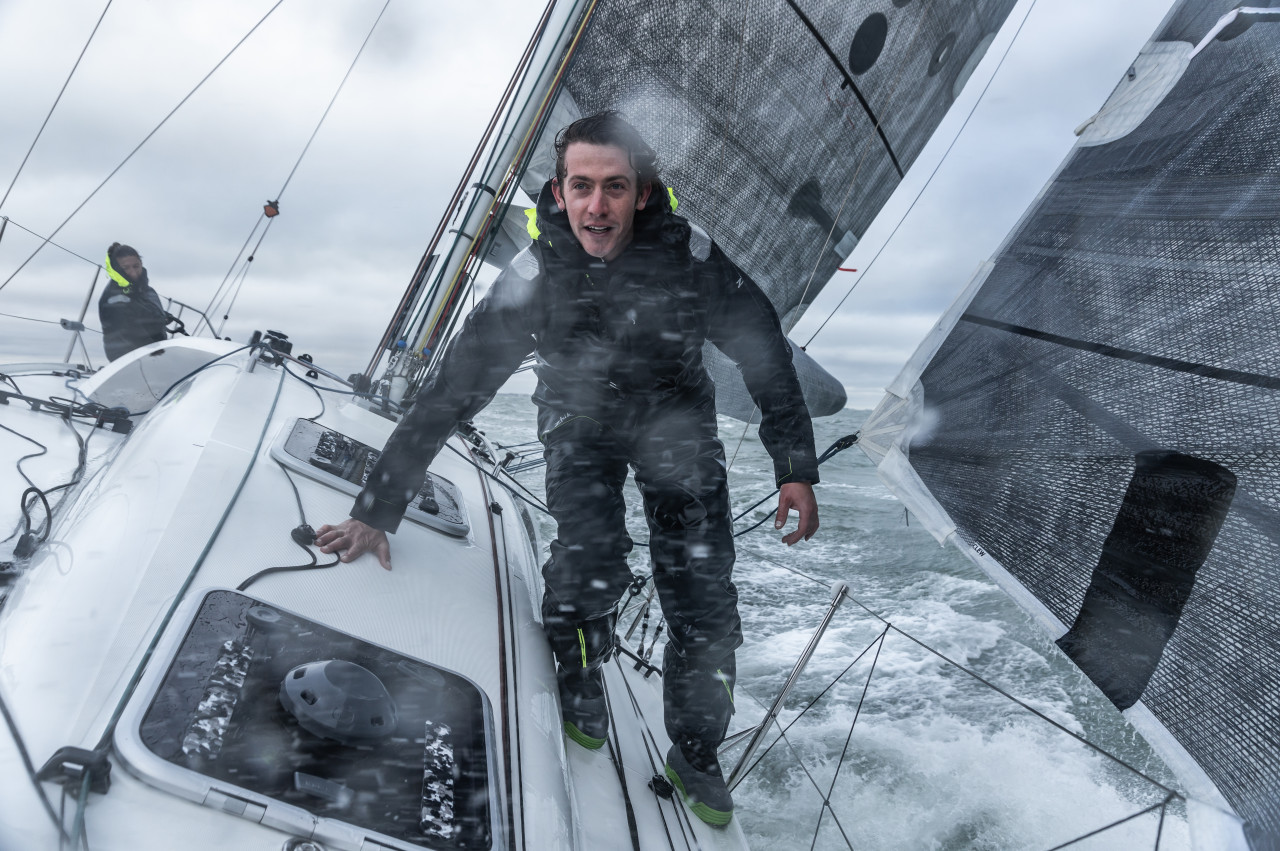 They are the Défi Azimut rookies and are making their first foray into IMOCA, we meet them!
James Harayda certainly isn't lacking ambition or experience! At 24, the Briton, a teammate of Dee Caffari, is going all out to fulfil his ultimate dream: to participate in the Vendée Globe and post a good result on Stéphane Le Diraison's old boat. James is also supporting a campaign to help young people realise their own dreams in the domain of offshore racing. A fine standard bearer for the UK!
James, can you introduce yourself?
"I'm the skipper of Gentoo Sailing Team. I'm 24 and I originate from the UK where our team is currently based."
What is your project all about?
"Gentoo Sailing Team is a British IMOCA team, whose goal is to participate in the Vendée Globe 2024, with the aim of winning the next edition of the race as the youngest skipper and the first British winner. I'm new to the IMOCA class and I'm really proud to be a part of the association and the fantastic events that are organised within it. It's an exciting period for the class and it's exciting for us at the start of our campaign. I'll be doing all I can to place the emphasis on technology and environment."
What's it like sailing an IMOCA 60?
"They're incredible boats. Their performance and the speed they're able to reach is astonishing. The technology and design elements involved in the manufacture of the boats is equally incredible and that's what makes IMOCA such an important class. For my part, it's been quite a work-up to raise my game but I'm learning more each day and every time I sail aboard Gentoo. I can sense that the boat is getting quicker and quicker. I've always been interested in this class so I'm really living the dream right now!"
What does the Défi-Azimut represent to you?
"The Défi-Azimut will be my first IMOCA race. As a result, the event is first and foremost a chance for me to learn and develop my skills as a skipper. I'm delighted to be among other incredible teams and to have the opportunity to get to know my rivals. It's also an excellent training ground for the Route du Rhum in November. The Défi-Azimut is shaping up to be an incredible week, with an exciting race format and a chance to make some interesting encounters in the race village."