The Défi Azimut is an atypical event in the offshore racing world. It's the coming together of the IMOCA Class, home to the Vendée Globe skippers, and the Lorient-based company Azimut. It also aims to combine performance, innovation and strategy. The highest level of competitive sport on the water and true social connection on land form the hallmarks of this event, which enjoys increasing success year on year.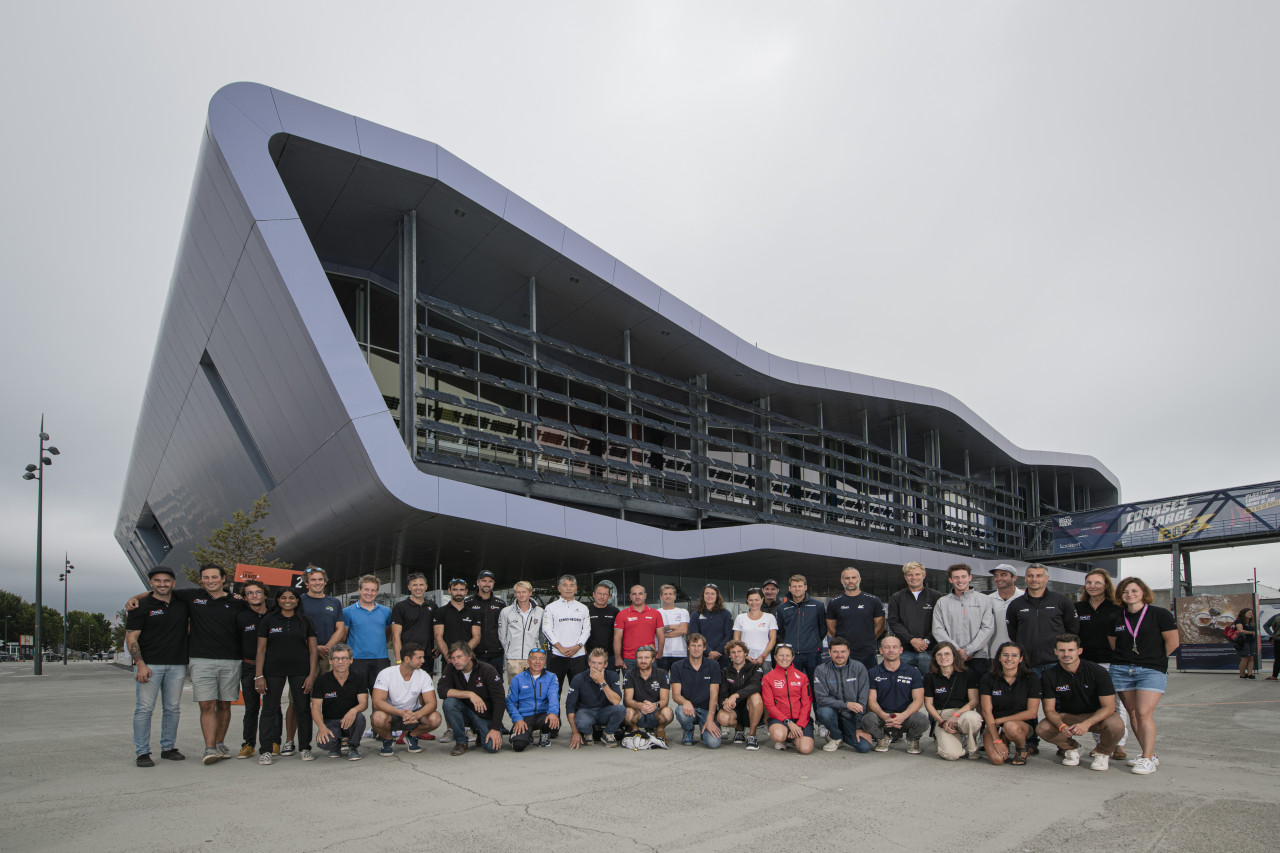 © V Curutchet / Défi Azimut

For its 13th edition, the Défi Azimut pits both new and tried-and-tested IMOCAs against one another in race mode for five thrilling days in Lorient. As such, it is the perfect platform for all the offshore sailing protagonists to become embroiled in some hotly contested racing, just weeks away from the Transat Jacques Vabre.
Interview
Jean-Marie CORTEVILLE
Head of AZIMUT
This event was originally devised in partnership with the Vendée Globe skippers; men and women who like to take on daily challenges and bring collaborative projects to a successful conclusion.

The human factor is key to the Défi Azimut.
 Why the Défi Azimut ?

Our objectives with the organisation of this race:
To share a moment punctuated by sport and social connection with those involved in offshore racing, which expresses our passion for the sea,
To enhance, innovate and open up the field of possibilities,
To experiment with the latest technological solutions during the event.
 A story that traverses the years
The organisation of the Defi Azimut is a powerful vehicle for rallying together Azimut's associates.
Indeed, this event has prompted some wonderful stories that are built to last, with new partners and new clients who share our commitment, tenacity and humanity.
Azimut, partner to the marine industry
A strong presence within its domain, Azimut has the IMOCA Class, the Figaro Class, the Class Mini and the Class40 as loyal clients. Each boat class has specific needs in terms of digital tooling (tracking, registration platform, boat database, etc.) and it is a genuine laboratory for our various solutions! Azimut also develops business platforms for boat charter companies, for boat races (Spi Ouest France, Grand Prix de l'Ecole Navale), the SURLO application, and more generally, numeric tools for the Bretagne Sailing Valley.