The Défi Azimut is an atypical event in the offshore race world. It's the meeting between the IMOCA Class which gathers together the skippers of the Vendée Globe and the Lorient-based company Azimut. It also aims to combine performance, innovation and strategy. It combines the best level of sailing competition with a lot of friendliness. It's the hallmarks of this event whose success does not stop.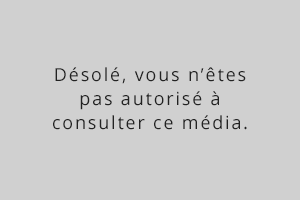 © YVAN ZEDDA

For its 11th edition, the Défi Azimut brings together new boats and already experienced IMOCAs to compete in racing mode and amaze us for five days in Lorient. Every year, this festive event gathers ocean sailing players around highly contested boat races, just a few weeks before the start of the Transat Jacques Vabre race.
Interview
Jean-Marie CORTEVILLE
Head of AZIMUT
This event was originally conceived in partnership with the Vendée Globe skippers. Men and women who like to take up challenges every day and carry out collaborative projects.

The human factor is the key value of the Défi Azimut.
 Why the Défi Azimut ?

Our objectives with the organization of this race:
To share a sporting and convivial moment with the players of the offshore racing world around our passion for the sea,
To grow, innovate and open the field of possibilities,
Experimentation of new technological solutions during the event.
 A story that is written over the years
The organization of the Defi Azimut is a strong motivator for Azimut employees. This event led to beautiful stories with new partners and new customers with whom we share commitment, tenacity and communication as strong values.
Azimut, partner of the nautical industry
Azimut has the IMOCA Class, the Figaro Class, the Class Mini and the Class40 as loyal customers. Each boat class has specific needs in terms of digital tools (tracking, registration platform, boat database, etc.). It is a real laboratory for our digital solutions! Azimut also develops business platforms for boat rental companies, for the Brittany Naval Pole cluster, for the World Marine Campus…