JÉRÉMIE BEYOU (CHARAL) WINNER OF THE SOLO 48HR AZIMUT, SAM DAVIES (INITIATIVES-CŒUR) 2ND!
9/12/20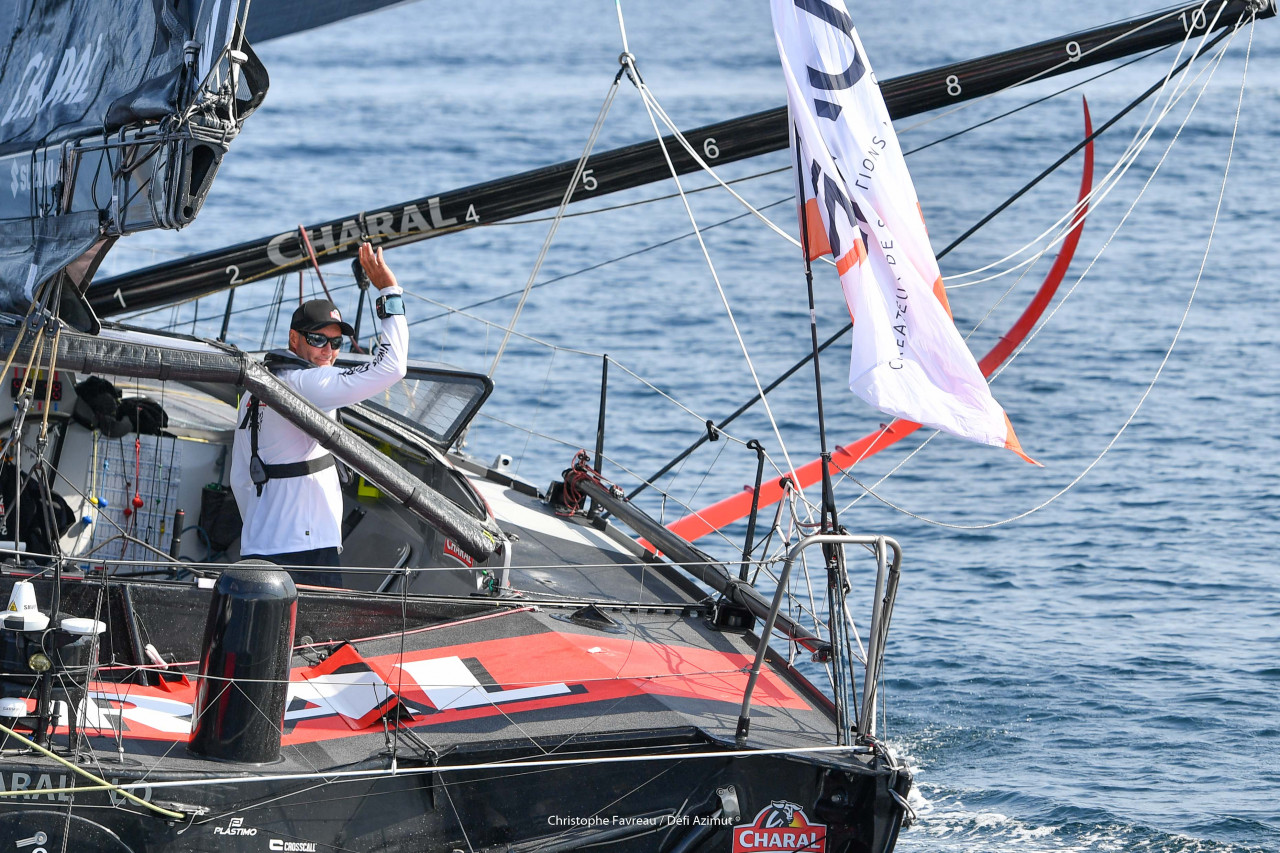 © Christophe Favreau / Défi Azimut
What a finale, what suspense, what underhand trickery! In a very light to virtually inexistant NNE'ly puff of air, on flat seas bathed in sunshine, the end of the 500-mile main event in solo format was played out in slow motion, the top 7 boats grouped together within a 3-mile radius.
Leading the charge until late morning, Kevin Escoffier (PRB) was pinned to the track in a windless hole, whilst the winner of the Défi Azimut 2019 recovered his game under Pen Men off the western tip of Ile de Groix. It was Jérémie Beyou (Charal) then who was first across the finish line between Ile de Groix and Le Talud this lunch time at 12hrs 48min 59s local time. He completed the 500-mile course at an average speed of 10.95 knots along the great circle route (12.60 knots over the ground and 566.22 miles covered in total). His race time stands at 1 d 20 hours 56 minutes, 59 seconds.

2 mn and 38s behind Jérémie, Sam Davies (Initiatives-Cœur) snatched a creditable second place on the podium. A superb performance posted by the Briton who'd climbed up to 4th place in the early hours of this morning before a fantastic duel pebble-hopping under Ile de Groix with Jérémie and a wonderful sequence of tack changes, which prove that Sam is very much in the match!