Communication: An exceptional programme
9/14/21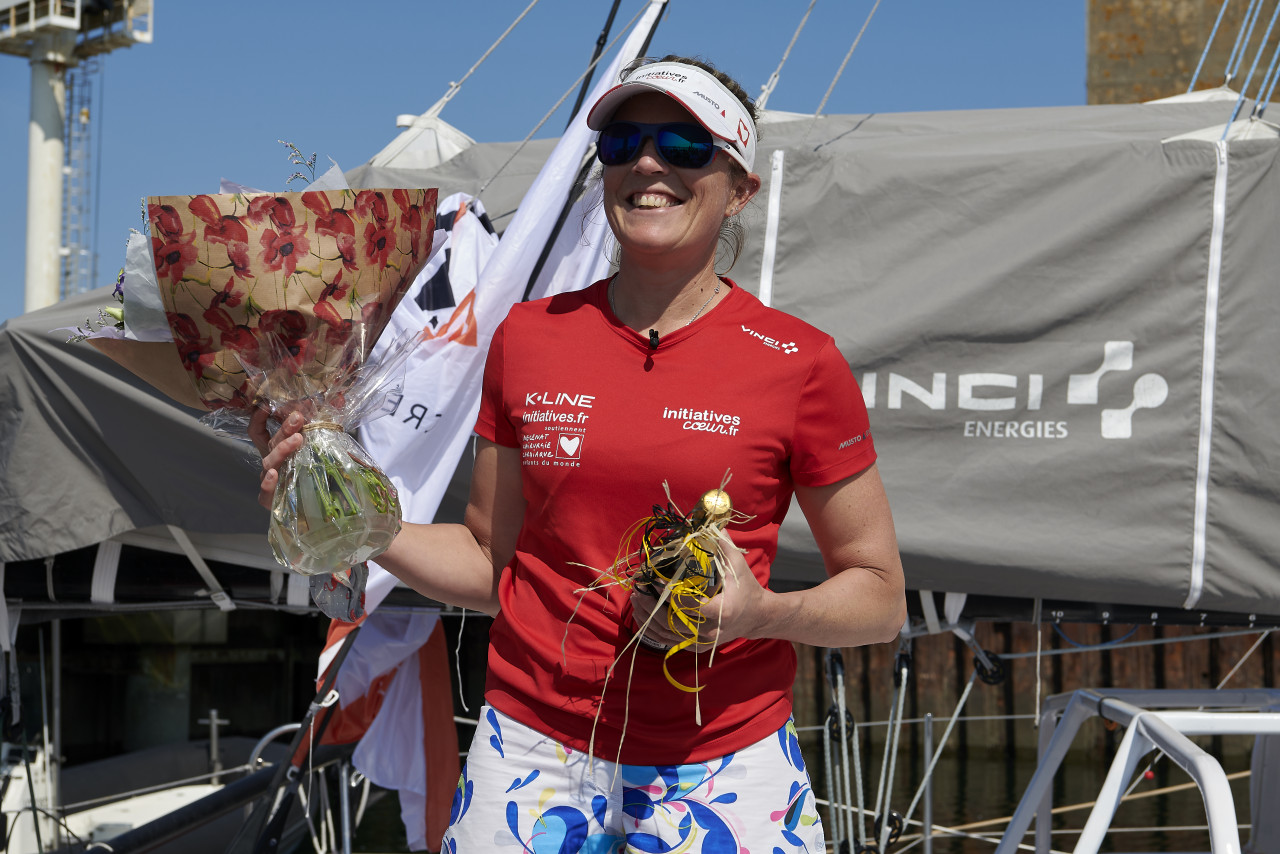 © YVAN ZEDDA
To allow you to experience the race from the inside, the Défi Azimut-Lorient Agglomeration has beefed up its communication programme this year, with a clear focus on Live and the presence of consultants to decipher all the highlights.
The Défi Azimut-Lorient Agglomeration has always been a source of spectacular images. Once again this year, the three acts of the Runs, 48 Hours and Tour de Groix will provide opportunities to capture the daily life of the competing IMOCA boats in photos and videos. "With the move to the 48-hour format two years ago, we understood the need to establish a direct link with the sailors, without simply waiting for the media(wo)men to return at the finish,"explains Jean-Marie Corteville, event director.
This is why this year, live broadcasts hosted by Virginie Valentini, surrounded by several consultants, will take place every day to follow the competition. They will be visible on the race website www.defi-azimut.net but also on the social networks (Youtube, Facebook, Twitter, Instagram and Linkedin). The IMOCA and Lorient Agglo platforms will also relay these moments of exchange.
The programme from Wednesday to Sunday :
Live from the pontoon at 14h00, followed by the Runs with commentary on board Armel Tripon's catamaran Royale and Vincent Riou on stage.
Live pontoon at 12:00: panorama of the fleet with Christopher Pratt (Charal Sailing Team).
Live start of the 48 hours from 13h45 with Maxime Sorel (V and B-Monbana-Mayenne) and Yohan Richomme
Race update at 18h00: live video session from the open sea
10h00 and 18h00: Live video session from the open sea
Between 10:00 and 16:00: Live arrivals with some surprises