Damage on board Groupe SÉTIN-4MyPlanet
9/17/21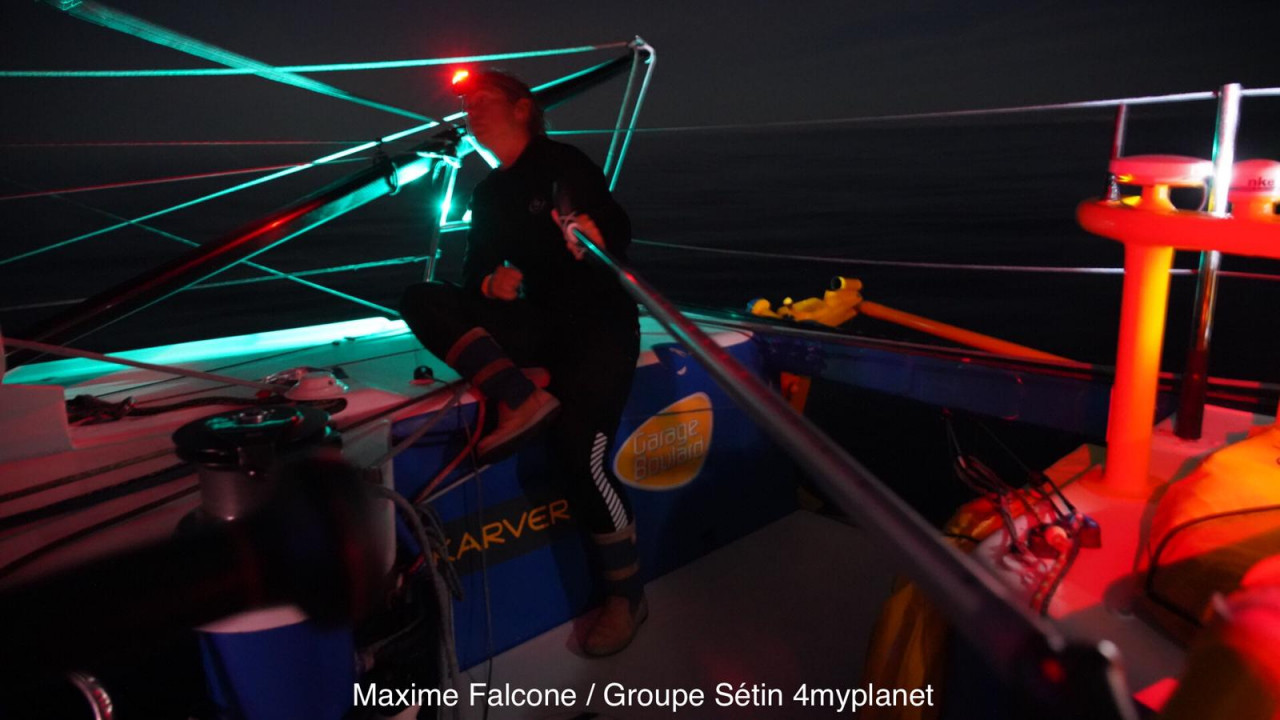 At 2:56 am, Manu Cousin and Alexia Barrier warned the race management that the starboard daggerboard goat had broken.
This part allows the daggerboard to be raised and lowered, which is currently blocked in the lowered position. This prevents the crew from tilting the keel freely, which is penalising in windy conditions.
With the fleet heading towards a low-pressure front expected tomorrow morning, the duo took the decision at 3:30 am to abandon the Azimut 48 hour race and head for Lorient.
Manu and Alexia are very disappointed as they told us that they felt perfectly in tune with their boat before being stopped in their tracks.
Currently sailing at around ten knots on starboard tack (i.e. without leaning on the damaged side), Groupe SÉTIN-4MyPlanet is expected to arrive in Lorient harbour around 11am.
More information to follow.