VOTE for your best vidéo
9/19/21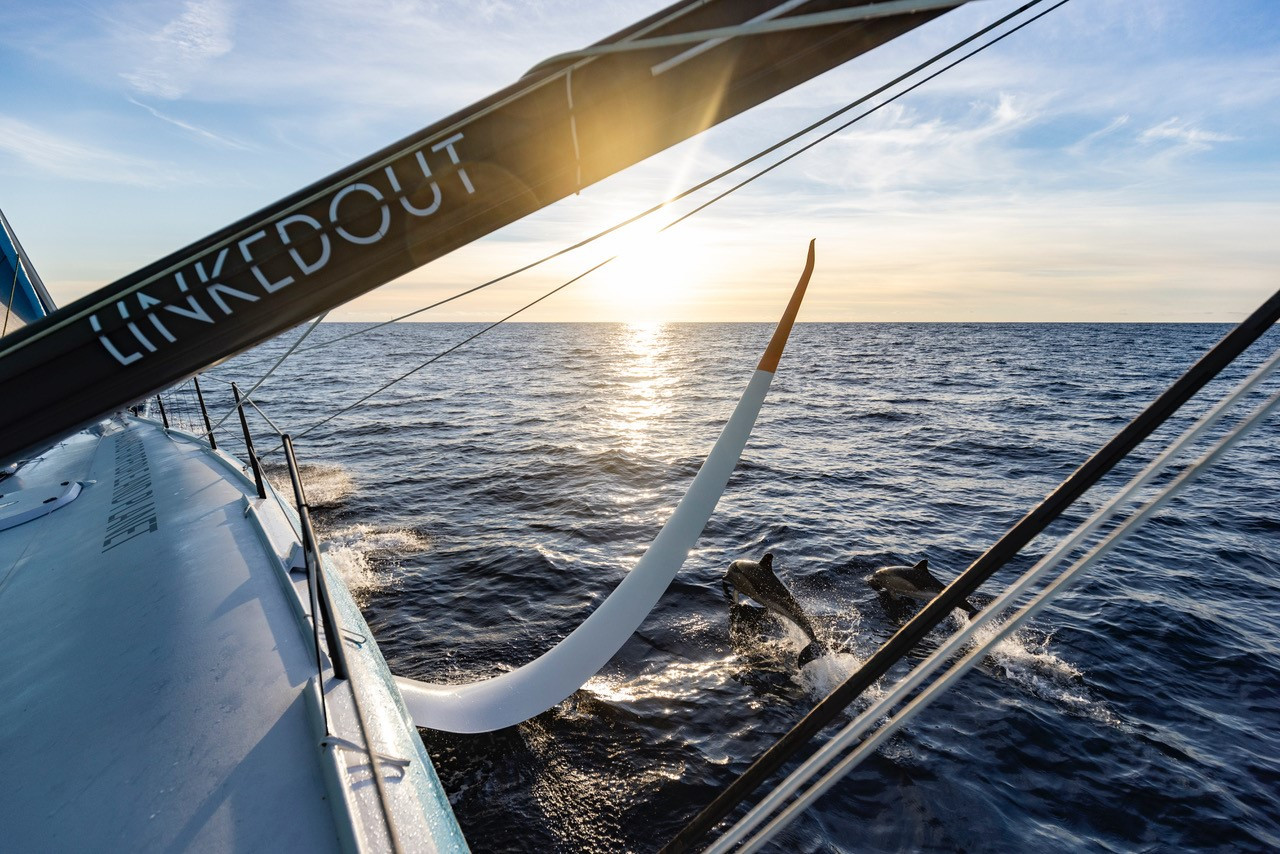 © P Bouras / LinkedOut / Défi Azimut - Lorient Agglomération
As every year, the IMOCA duos were accompanied during the 48H AZIMUT by a third crew member: a media(wo)man. These reporters brought the two days of offshore competition to life from the inside and are all competing for the prize for the best photo and video. To your votes!
The conditions did not help them. After a ridge of high pressure that allowed them to tie up and get into shape before the front that awaited them a few miles later. Martin Viezzer, mediaman on board ARKÉA PAPREC, explained to us on his return, "It started to climb in the towers in the second half of the night. It's very difficult to do this job when you have to crawl with your camera in your hands. Normally we say one hand for the man, one hand for the boat and here it's one hand for the man, one hand for my camera."A working environment that would scare many away, but which nevertheless allows for previews of offshore sailing.
The IMOCA boats are indeed very difficult boats, between the noise of the 60 footers falling back into the waves, the almost constant whistling of the appendages and the violence of the moving support, it is not easy for the onboard reporters to work. Even less so when you know that they have to see and understand the behavior of the boat through an eyepiece! 
In spite of this, they have each tried to give us the best possible account of the race that no one can really know. Discover their experiences on board with the skippers and vote for your favorite video!  


VOTE HERE
How do you do it?
Please click "like" on the Youtube video of your choice

Jérôme Gaudin | La Compagnie du Lit - Jiliti
Stéphane Morel | Bureau Vallée

Martin Viezzer | ARKÉA PAPREC
Ronan Gladu | MACSF
Tanguy Conq | CORUM l'Epargne
Maxime Falcone | Groupe Sétin/4MyPlanet
Pierre Bouras | LinkedOut
Anne Beaugé | Initiatives Coeur
François Dourlen | APIVIA
Robin Christol | Groupe APICIL