Biotherm retires from the 48h Azimut The Ocean Race and heads to Port-la-Forêt
9/17/22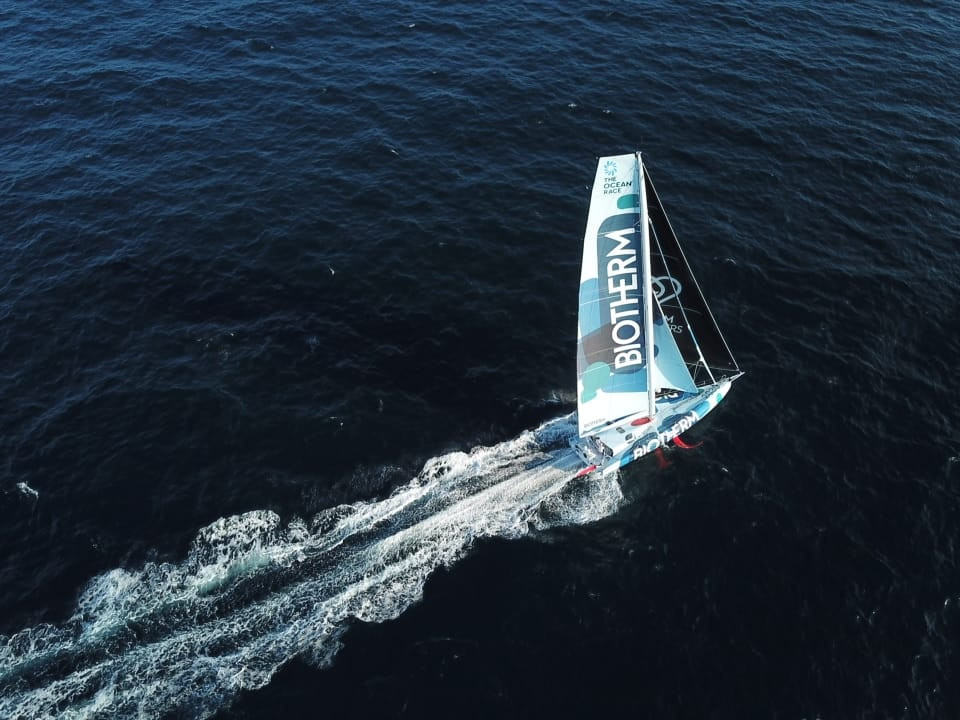 © Ronan GLADU / BIOTHERM / Défi Azimut - Lorient Agglomération 2022
At 10:00 hours this morning, the crew on Biotherm skippered by Paul Meilhat reported their retirement to Race Management for the Défi Azimut – Lorient Agglomération.
Issues with a winch support have forced the crew to set a course back to Port-La-Forêt to effect repairs. With the new IMOCA launched just a matter of days prior to the Défi Azimut, the skipper of Biotherm is keen to give himself every opportunity to set sail again promptly with a few to completing his qualifier for the Route du Rhum – Destination Guadeloupe.
These past two days of racing have been valuable and rewarding for the crew and it was crucial to be able to participate in this 12th Défi Azimut. "These 500 miles covered in race configuration are very positive for us all," confirmed Paul Meilhat this morning.