SPEED RUNS, THE INSTRUCTIONS
9/14/22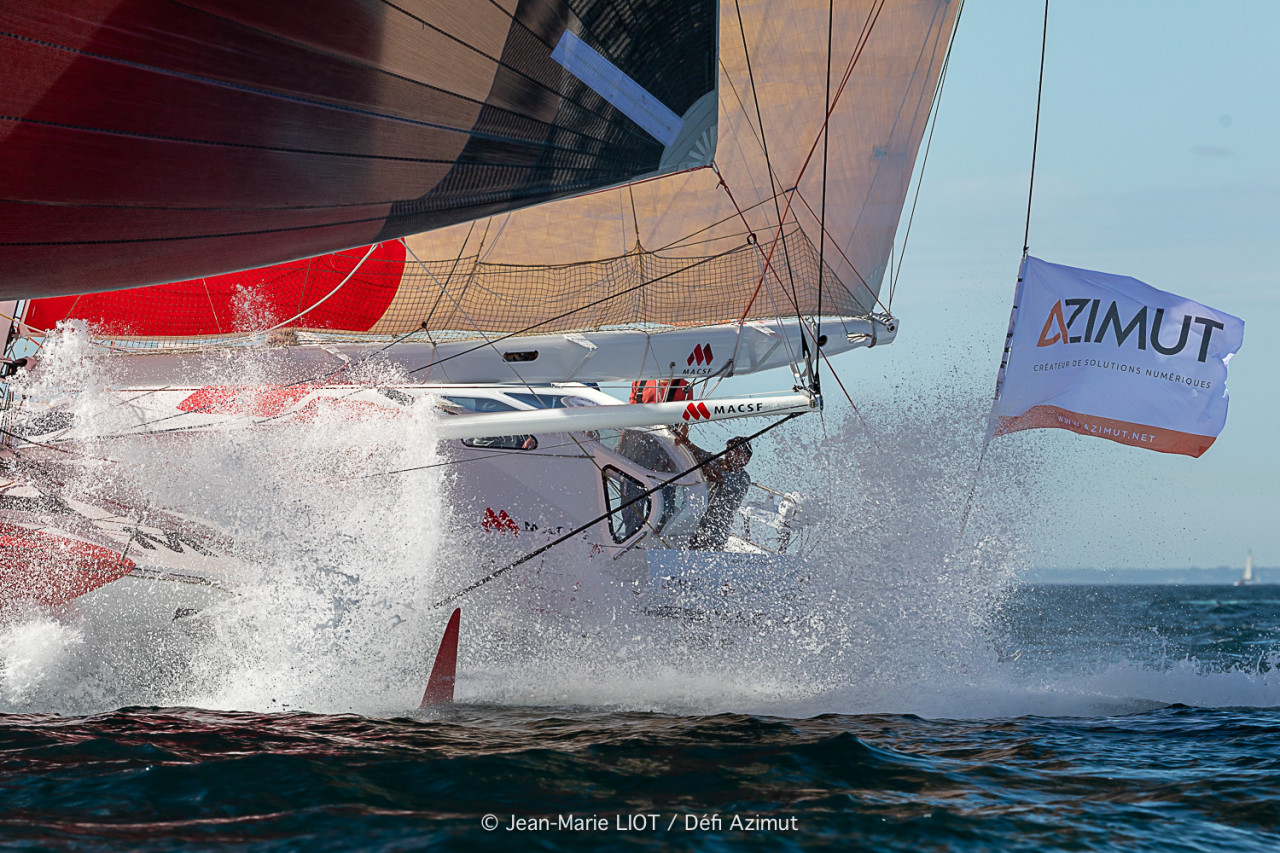 © Jean-Marie LIOT / defi Azimut
With 28 boats on the start line, the organisation of the Runs has evolved this year. The fleet has been split into two groups of 14 boats. In each of them, the top six will compete in a 12-way final at the end of the afternoon, with the outright champion being decided this evening. Explanations from Race Director Hubert Lemonnier.
It's offshore of Lorient at 14:30 hours local time, that the first IMOCAs will set sail on a series of runs to establish their fastest time. Each of them will be allowed two attempts at the 1-mile run, set at around 100° to the wind, which is the perfect angle to have a crack at foiling in a little medium W'ly wind, which may yet reach 15 knots at the end of the day.
Why is the fleet being divided into two groups? "In a thermal breeze, which is fairly prevalent in mid-September in Lorient, explains Hubert Lemonnier, there's always a risk that the boats which set sail later in the day will have the advantage of more breeze. We've planned it so that the 14 boats from each group can make their two attempts within a one-hour time slot, which limits this risk and benefits the event's sporting equity." The final will be coloured by the same logic, with the 12 best boats (6 selected from each group) competing from 16:45 hours and the line scheduled to close at 19:00 hours.
SHARING THE RUNS
The final will be broadcast on the race website (www.defi-azimut.net) and on the social networks (Facebook and YouTube). Even before it airs (around 16:45 hours), the IMOCAs' performances will be shared live on the Surlo app developed by the digital solutions company Azimut. Already successfully trialled as a prototype last year, this application is now accessible to all watersports enthusiasts, free of charge.
A genuine virtual nautical stadium, it enables everyone to sign up and record their performance for posterity along the courses offered by the application according to geographical location (e.g. Tour de l'île de Groix). Like those competing in the Défi Azimut this afternoon, all you have to do is fire up the application, activate the geolocation and start the tracking and then the application will do the rest, namely analysing the performance, creating rankings and awarding prizes!